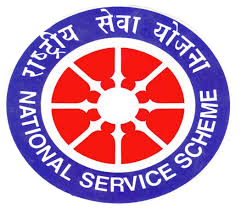 We have an active NSS Unit which is associated with Kannur University and doing regular and Special activities. We uphold the value of Mahatma Gandhi 'Learning by Doing'.
The main objectives of National Service Scheme (NSS) are :
i.                understand the community in which they work
ii.              understand themselves in relation to their community
iii.             identify the needs and problems of the community and involve them in problem-solving
iv.            develop among themselves a sense of social and civic responsibility
v.             utilize their knowledge in finding practical solutions to individual and community problems
vi.            develop competence required for group-living and sharing of responsibilities
vii.          gain skills in mobilizing community participation
viii.         acquire leadership qualities and democratic attitudes
ix.            develop capacity to meet emergencies and natural disasters and
x.              practise national integration and social harmony
Motto:
The Motto of NSS "Not Me But You", reflects the essence of democratic living and upholds the need for self-less service. NSS helps the students develop appreciation to other person's point of view and also show consideration to other living beings.

The NSS volunteers in this college are engaged in Paliative Care, Vegitable cultivation, Home for homeless, Orphanage visit etc. We associate with Sanjeevani Paliative Care Unit, 7th Mile, Taliparamba. We also conduct counseling classes for students. Our Tapioca cultivation was a big hit and the NSS volunteers  themselves sold the tapioca in Taliparamba market within hours.
We also conduct 7 days Special Camps in X Mas holidays. They will be engaged in service, surveys, medical camps etc. in this camp. The volunteers are also getting valuable classes for their career development, self confidence, group work, morals from experts in the respective fields.
NSS Program Officer: Mr. Rahul P, Asst. Proff. in Electronics Mob: 9961530167